Paver sealing in Orlando is a vital service for every property! The state's high humidity levels and harsh sunlight, as well as airborne sand, silt, and other gritty debris from nearby beaches, all wreak havoc on patio paving materials. Regular restoration and paver sealing not only bring those pavers back to life but protect the material from future damage.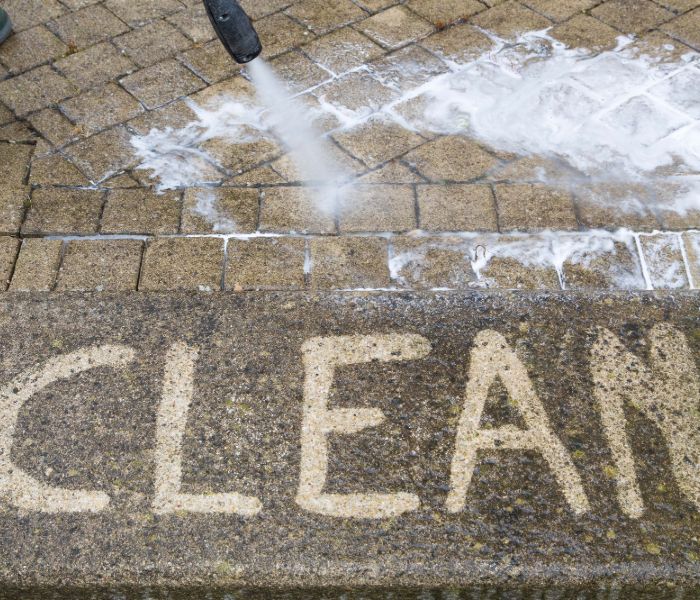 Having your outdoor paving and patio materials professionally cleaned and sealed regularly is the best way to prevent damage, and to ensure they always look their best. However, you might also note 5 indicators that it's time for professional paver sealing and restoration on your property.
1. Schedule Paver Sealing in Orlando If the Color Has Faded
Patio paver colors will fade over time, due to age and natural wear and tear. However, faded colors or a grayish tinge might indicate it's time for paver restoration! Professional restoration, as the name implies, can often restore paver colors, ensuring a more vibrant appearance. () 
In some cases, those pavers might also just need thorough power washing. Layers of dust, dirt, grass clippings, soot, and air pollution residues can create a dull and gray surface for clay pavers, brick, and concrete. Many homeowners are even surprised at how new their patio area looks after a high-quality power washing service.
2. Paver Cleaning and Restoration Can Remove Unsightly Stains
Grass clippings, dirty water such as from lawn care or car washing, automotive fluids, and even plants and weeds can stain patio pavers and bricks. You might have tried to address these stains with a garden hose or store-bought cleansers, probably to no avail!
Professional patio power washing and restoration can remove even the most stubborn stains from pavers, brick, concrete, and other materials. A professional power washing contractor will also have access to outdoor scrub brushes meant for paver materials and know how to use them properly. He or she can often make quick work of stain removal, restoring your patio to a like-new condition.
3. Your Patio Is About to Undergo Lots of Wear and Tear!
Patio pavers, flagstone, brick, concrete, and other materials are designed for durability and should be able to withstand lots of everyday foot traffic. However, if you're planning a very busy summer, a weekend pool party, or another special event, you might consider paver sealing beforehand.
A fresh sealant coat will offer an added layer of protection for pavers, reducing the risk of stains, fading, and chips and scratches. Pavers also won't be as brittle and likely to crack after sealing. Scheduling sealant application before your patio gets put through all that added wear and tear can then reduce the risk of breakage, staining, and other damage.
4. Do the Pavers Look Old Before Their Time?
Pavers will fade over time but they should maintain their overall color and appearance for several years. If you notice your property's patio pavers looking old and dull only a few years after installation, schedule sealing right away! Professional sealing can prevent future damage, ensuring your pavers don't fade more than they should over the years.
5. Your Pavers Are Damaged and Need Repair or Replacement
Once you've made needed repairs to your property's patio pavers, consider restoration and sealing. Added sealing can protect those repairs and keep those pavers in good condition for as long as possible. Sealing can also prevent dirt and grime from getting ground into your newly repaired or installed pavers, so the finish looks like new for as long as possible.
An Orlando power washing contractor might also note if there are indications that your outdoor surfaces need cleaning, restoring, sealing, and other such maintenance work. He or she might spot premature cracking or fading, or note that the pavers are coming out of position and need repositioning, fresh sand between them, and other fixes.
Regular pressure washing is also vital for keeping pavers in good condition. Soft wash cleaning and proper scrubbing remove dirt and grime from deep in paver pits and pores while cleaning away airborne pool chlorine residue, soot, pollen, dust, and other irritants. Your patio and pool deck surfaces will look their best and you can even improve outdoor air quality with regular pressure washing services.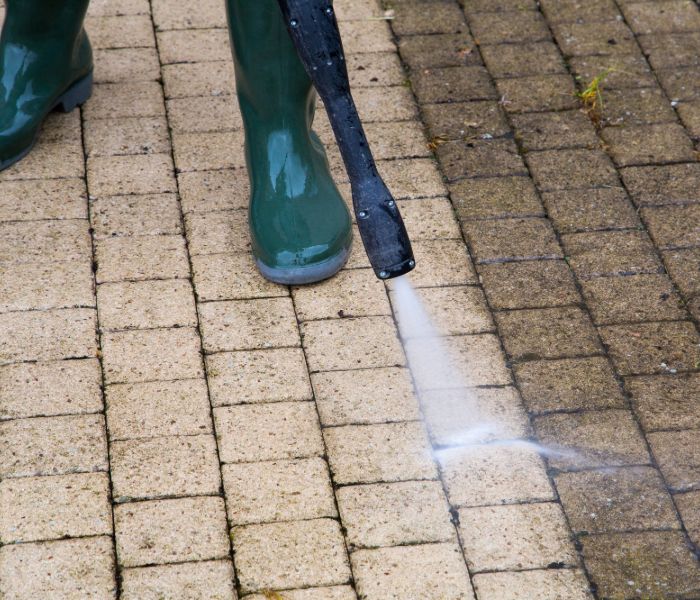 Orlando Pressure Washing Experts is happy to provide this information about paver sealing for Orlando properties to our readers. Hopefully, you found it helpful in knowing when to schedule sealing for your patio and pool deck surfaces. If it's time for outdoor cleaning, call our experienced Orlando pressure washing contractors. We offer FREE quotes for all the roof washing, gutter cleaning, wood deck, and fence washing, exterior house washing, and other pressure washing services you need to have done.